Pet Solution Inc. is a 501.c.3 nonprofit no kill animal rescue organization. Pet Solution Inc. was formed in 2006 by a group of caring citizens after deciding we could no longer accept the number of pets euthanized every year. Pet Solution rescued, cared for and found homes for hundreds of dogs and cats for over 10 years before running into difficulty in 2016. After going through personal issues, one of the owners left, and the other owner was unable to properly care for the dogs due to busy work schedule. To prevent the dogs from being euthanized by the City, Candace Matlock stepped in and offered to help care for the dogs.

Currently, Candace cares for approximately 15 dogs and is trying to find good homes for them. Many of the dogs have been at the shelter their whole lives, since they were rescued as puppies. Please take a look at the available dogs and ways you can help Pet Solution continue to care for them!

Pet solution is committed to care for and find homes for the dogs currently in our care, but are not taking in any new dogs at this time.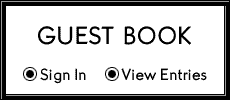 Adoption

All of the dogs are housed at the Pet Solution Shelter located at and can be visited by appointment only: 

​If you are interested in adopting a dog or have questions about a dog, please contact Candace Matlock at (432) 230-6329.

Dogs are available for adoption for $125.00 (there are no cats available for adoption).  This fee includes spay/neuter, microchip and UTD vaccinations.  

During the first 10 days following the adoption, the pet may be returned to Pet Solution for any reason and a full refund will be given.  After 10 days, the pet may be returned, but the adoption fee will not be refunded.